Location: Fayetteville, Arkansas
Completion: 2016
Scope: Historic Façade and Entry Lobby
Design Team: Allison Architects, DCI Landscape Architecture, Schuler Shook
The East and Entry façade is one that faces a main campus thoroughfare. Along with the renovation of the theater, the University's desire was to restore and celebrate the historic façade. With a combination of lighting carefully integrated into the façade linear features, in-ground uplights, roof mounted, and landscape mounted lighting. Additionally, lighting is carefully placed at the interior of the main lobby, to create a glowing backdrop as seen through the windows. Historic lanterns at the plaza steps were restored and fitted with warm LED lighting.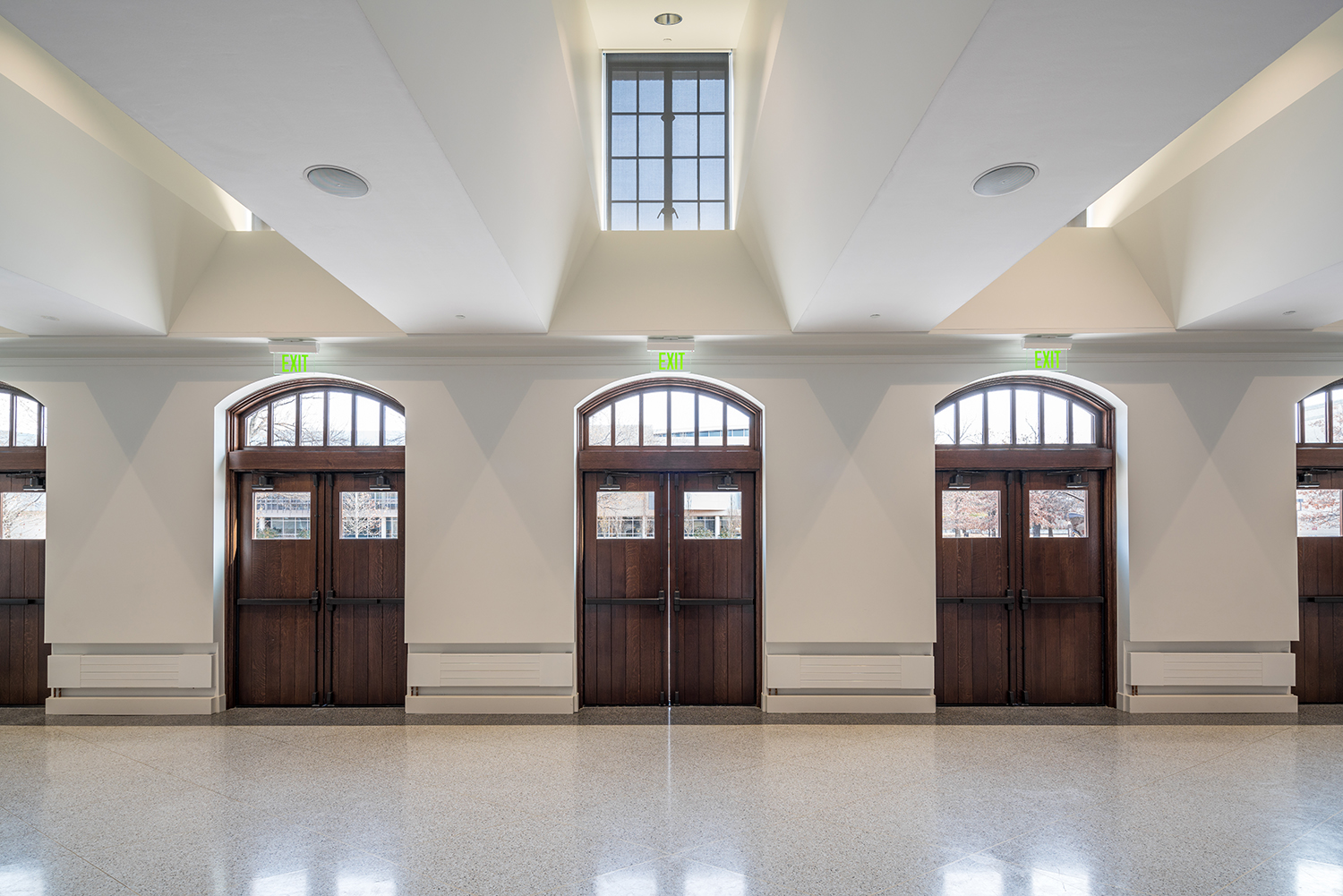 View Slideshow >