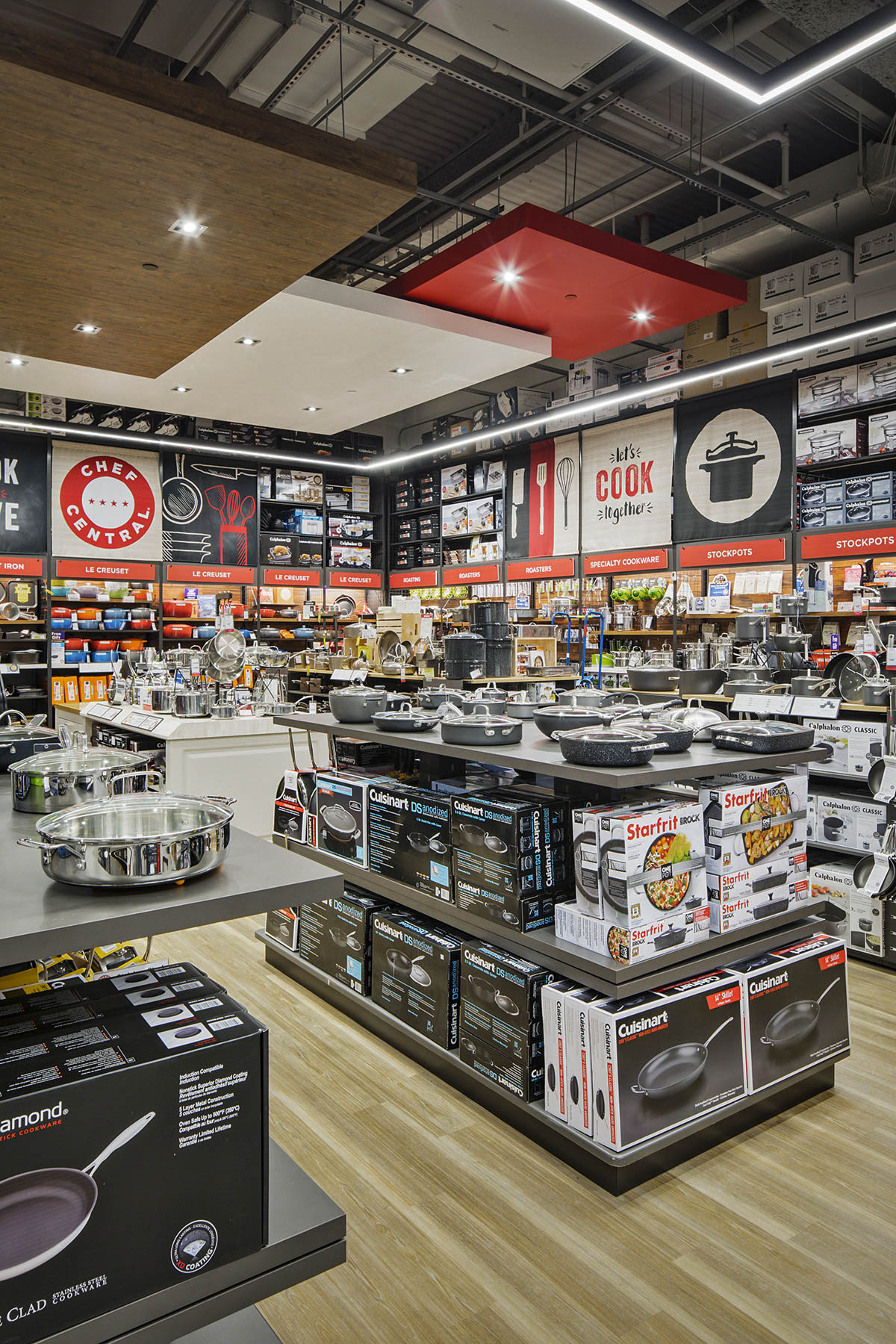 Location: Paramus, NJ
Completion: 2018
Scope: Specialty Kitchen Retail Department
Design Team: Bed Bath & Beyond, Nelson
Photography: L-INES
A unique design was required for a high-end kitchen equipment department built within a Bed Bath and Beyond store in Paramus, New Jersey. This specialty department uses finish changes and strong brand identification to immediately stand out from the rest of the retail store. The lighting design had to respond to this design in both architectural and decorative fixtures.
Single adjustable gimbal fixtures are recessed within the suspended clouds to accent low height merchandise and end caps. A continuous linear fixture traces the full height perimeter shelves that wrap around the whole department. This linear fixture utilizes an asymmetric distribution to provide bright even illumination along vertical surfaces.
View Slideshow >
A large demo kitchen is used for cooking and product demonstrations. These demonstrations are filmed and displayed on the TVs during normal use. The track heads over the demo kitchen reflect the movie set vibe in their theatrical style. Large decorative drum fixtures are located above walkways to deliver a softer, more comfortable diffused source. A cluster of techy pendantsare used over the lounge area to reflect the tech-emphasis of interactive touchscreens and charging spaces below.