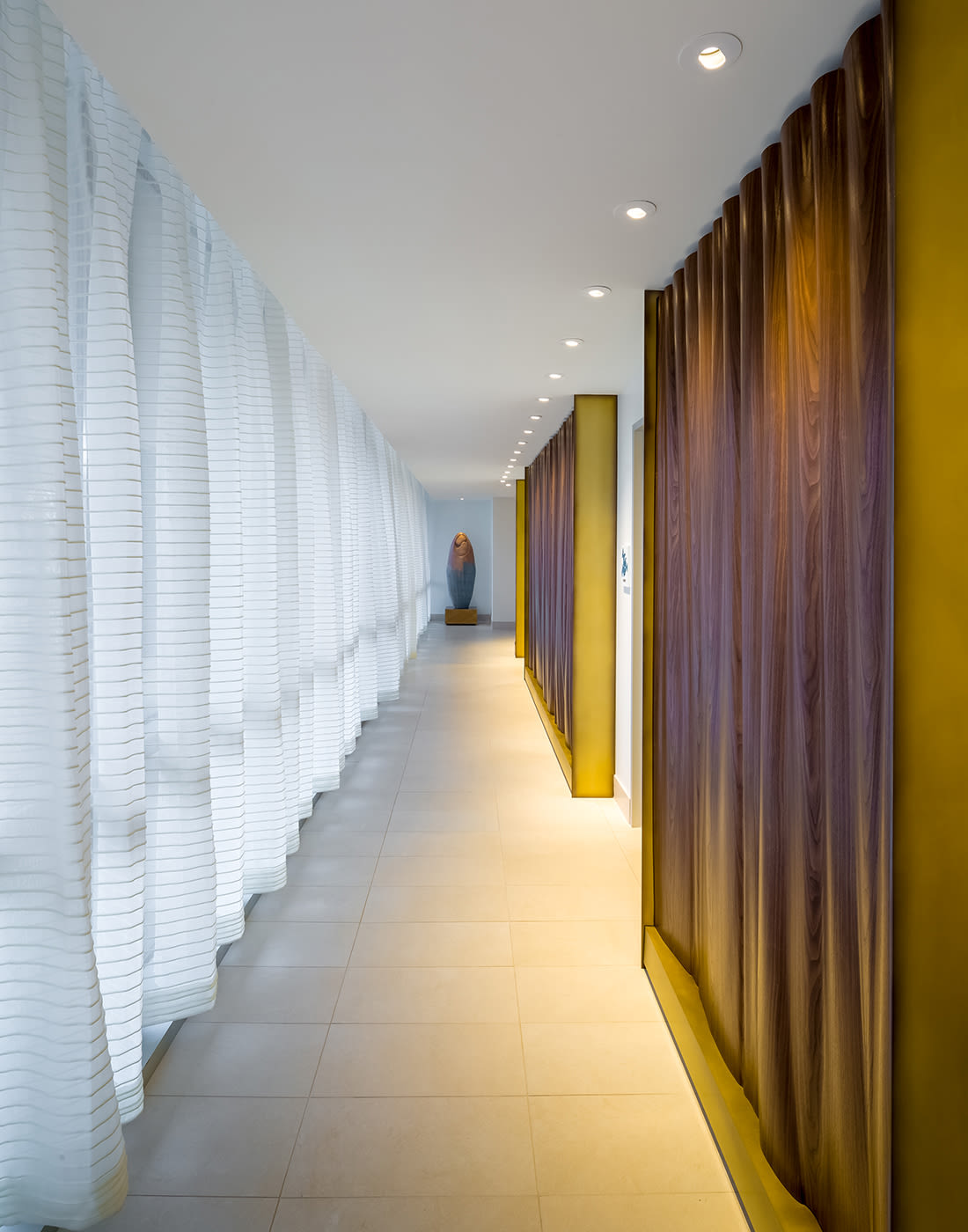 Location: Dallas, Texas
Completion: 2014
Scope: Waiting Area, Corridor and Consultation Rooms
Design Team: Gensler
Located on the entry level of Children's Health main tower, the Fetal Evaluation and Treatment Alliance (FETAL) at Children's Health is a series of consultation rooms, telehealth suites, and offices, connected by a common corridor and waiting lounge, all treated with soft corners and warm tones. The main focal point is a wood veneer wall that waves and folds along the length of the corridor to mimic the flow of a curtain. This is balanced by a simple sheer curtain on the opposite side to softly diffuse the daylight.
View Slideshow >
On a tight lighting budget, to allow for the sumptuous and comforting material finishes, the simple downlighting solution has recessed light fixtures situated close to the wood wall, aimed at a slight angle, which highlights the undulating surfaces, creates movement with light, and bounces light back in to the corridor for a rich warm circulation experience. The waiting area has a perimeter lighting system to envelop the patients, providing a warm and comfortable experience. Downlights in this area are a double head with oval aperture and a smooth, curved transition from ceiling plane up into the apertures. Consultation rooms are simple, yet comfortably lit. The project also included the entry canopy for direct access from the exterior as well as the connection corridor from the main lobby..