Location: Fayetteville, Arkansas
Completion: 2016
Scope: Historic Façade and Entry Lobby
Design Team: Allison Architects, DCI Landscape Architecture, Schuler Shook
Photography: Ken West
Formerly the campus Field House, the Faulkner Center restores the 1930's exterior shell to its original appearance and adds emphasis to architectural details and materials. The east entry façade faces the campus thoroughfare. Here the wood doors, window casements, and lanterns were restored to their original design. Lighting was carefully integrated into the façade's linear features, the plaza to emphasize the brick material flanking the entry doors, and hidden behind the roof parapet to light the restored triple flagpole and flags. Additionally, lighting is carefully placed at the interior of the main lobby, to create a glowing backdrop as seen through the windows. Historic lanterns at the plaza steps were restored and fitted with warm LED lighting. Small landscape lighting elements were added to highlight three sculptures.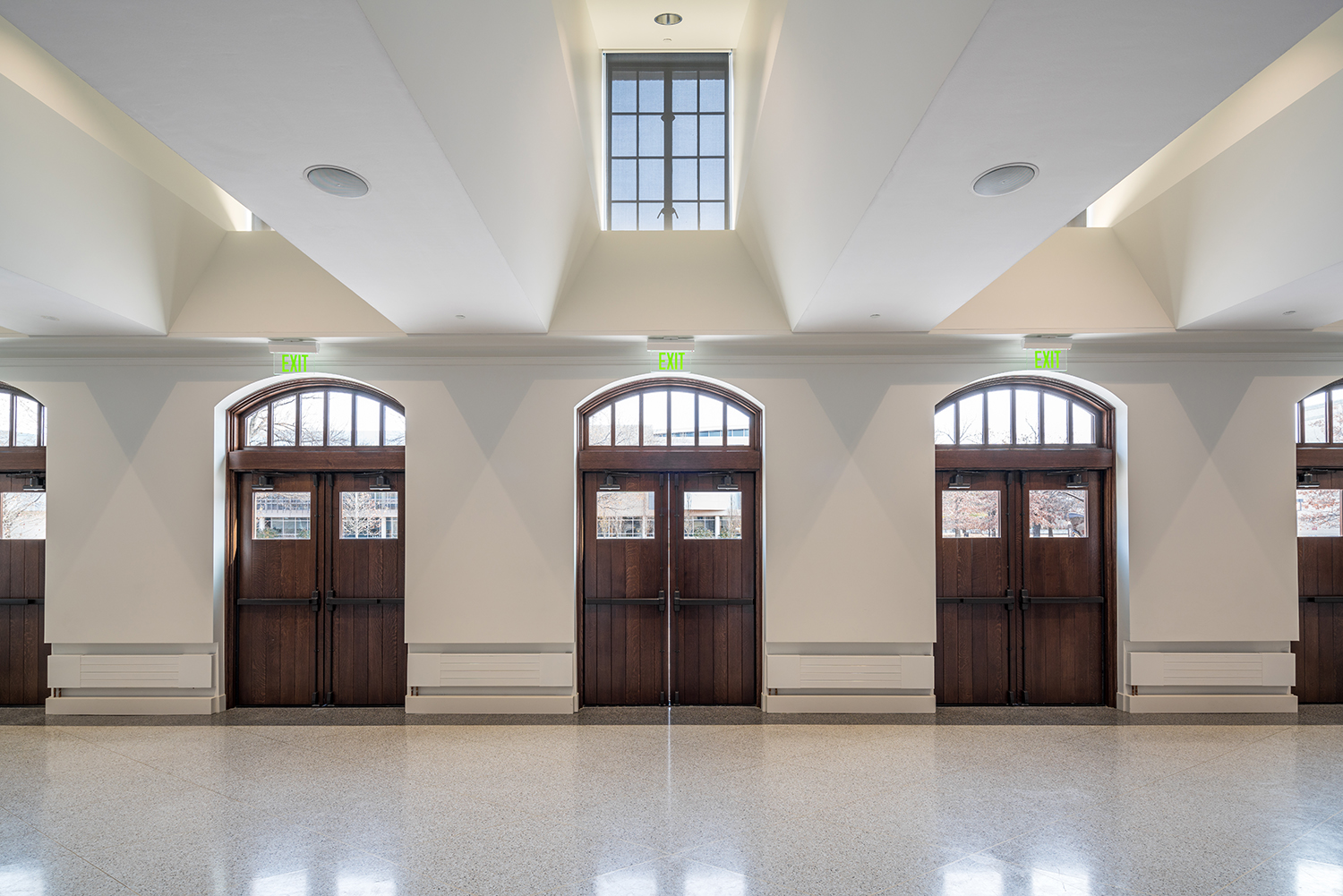 View Slideshow >