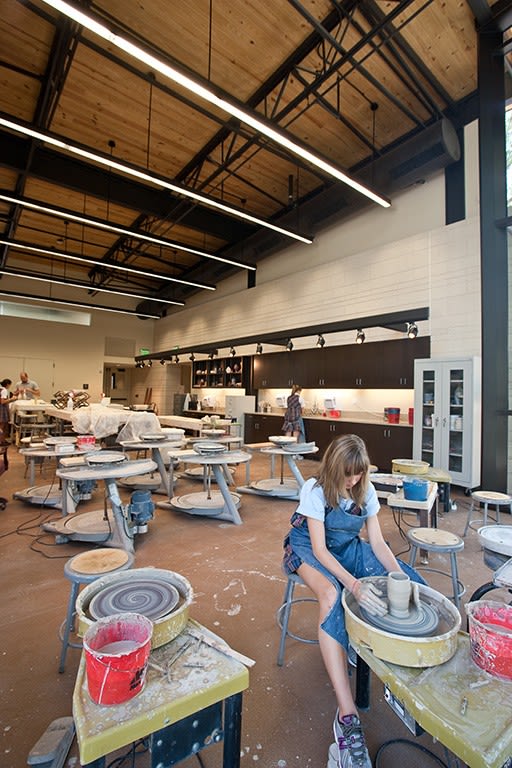 Location: Fort Worth, Texas
Completion: 2010
Scope: Arts School, Campus Center, Administration Building, and Dining Hall
Design Team: Bennett Benner Partners
Awards: IES 2010 Award of Merit
A Forth Worth private school, the Country Day School, is a campus undergoing renovation and expansion. With four new buildings, the Arts School, Campus Center, Administration and Dining Hall. Working closely with the architect on each project to incorporate lighting that would provide all of the necessary tasks while putting the architecture cohesively in its best light. These buildings make considerable use of natural light by day. The large overhangs emphasize the structure and weight. At night, installed lighting creates a different dynamic. Overhangs and exterior walkways, with uplight and sidelight, now appear to float and lessen the weight of the building.
View Slideshow >