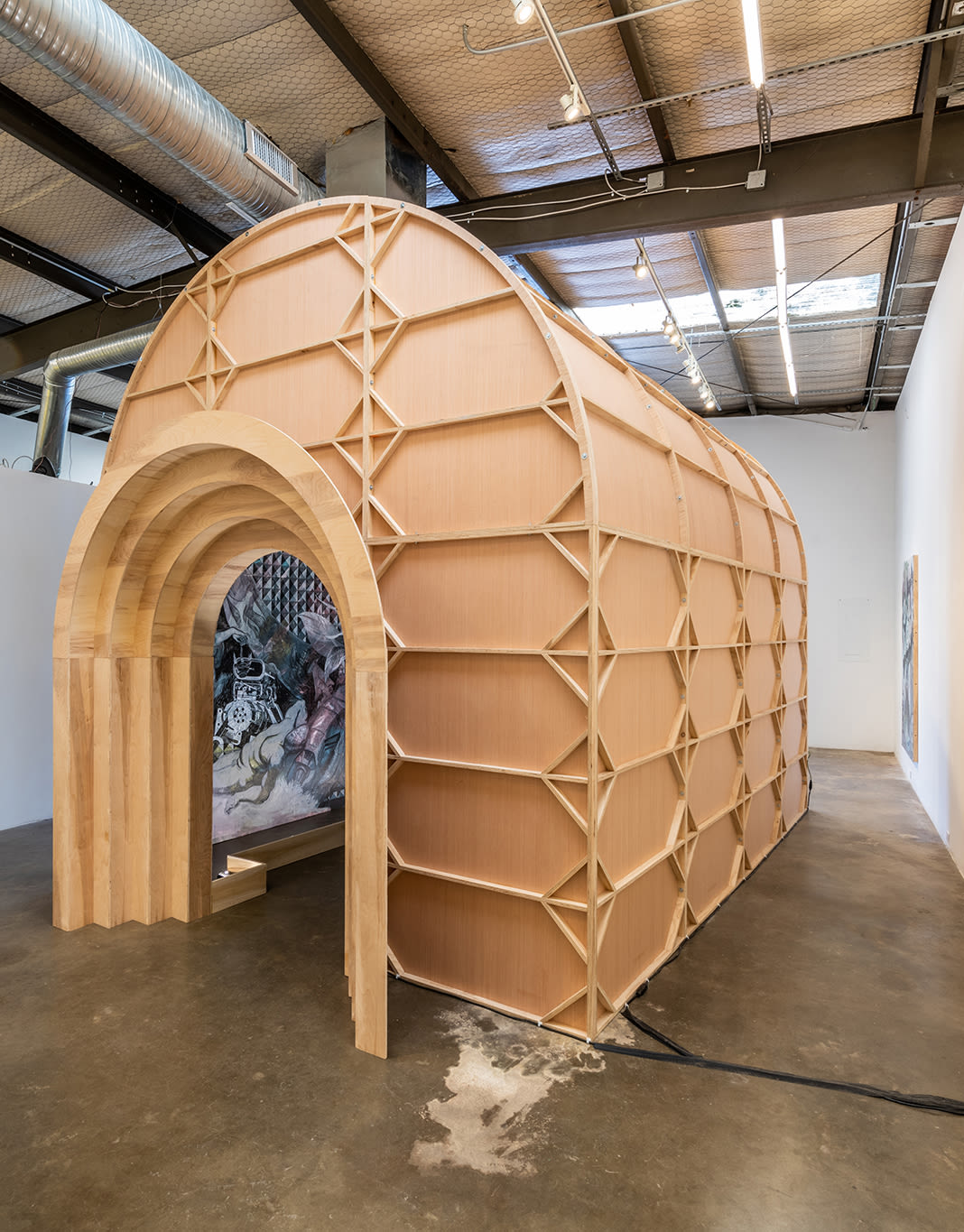 Location: Dallas, Texas
Completion: 2018
Scope: Interior Lighting of Art Chapel
Design Team: Artist Francisco Moreno and Droese Raney Architecture
Award: Lighting Design Awards Commended Low Budget Project of the Year
Publications: D Magazine, 2019
Photography: Wade Griffith
View Slideshow >
The Dallas Museum of Art acquired the artwork and lighting design in 2019.
Inspired by Michelangelo, but with pop- culture irreverence and slight macabre, this young artist built a chapel inside a warehouse gallery and painted the interior in his unique style. His painting covers every surface of this chapel interior. Initially employing a varied collection of work lights, the artist realized he needed to find a way to illuminate his work for patrons to best appreciate both chapel structure and surface painting. Through recommendations by the architectural team, Francisco found Essential Light Design Studio.
Gathering as many samples as possible, we got to work with a mock- up. Three general schemes were tested and settled on a ground-mounted, linear, up-lighting scheme that mixed both 3000K and 3500K as well as a mix of grazing and asymmetric optical distributions to ensure complete coverage from the floor to the center of the ceiling from each side. The decision to vary the color temperature put both warmer pink and yellow, and cooler blue paint tones in their best light. And the decision to vary the beam spread allowed for subtle accenting to carry the eye around the space, avoiding complete uniformity, and giving the artist some leeway to play with which portions of the work should receive this subtle bump.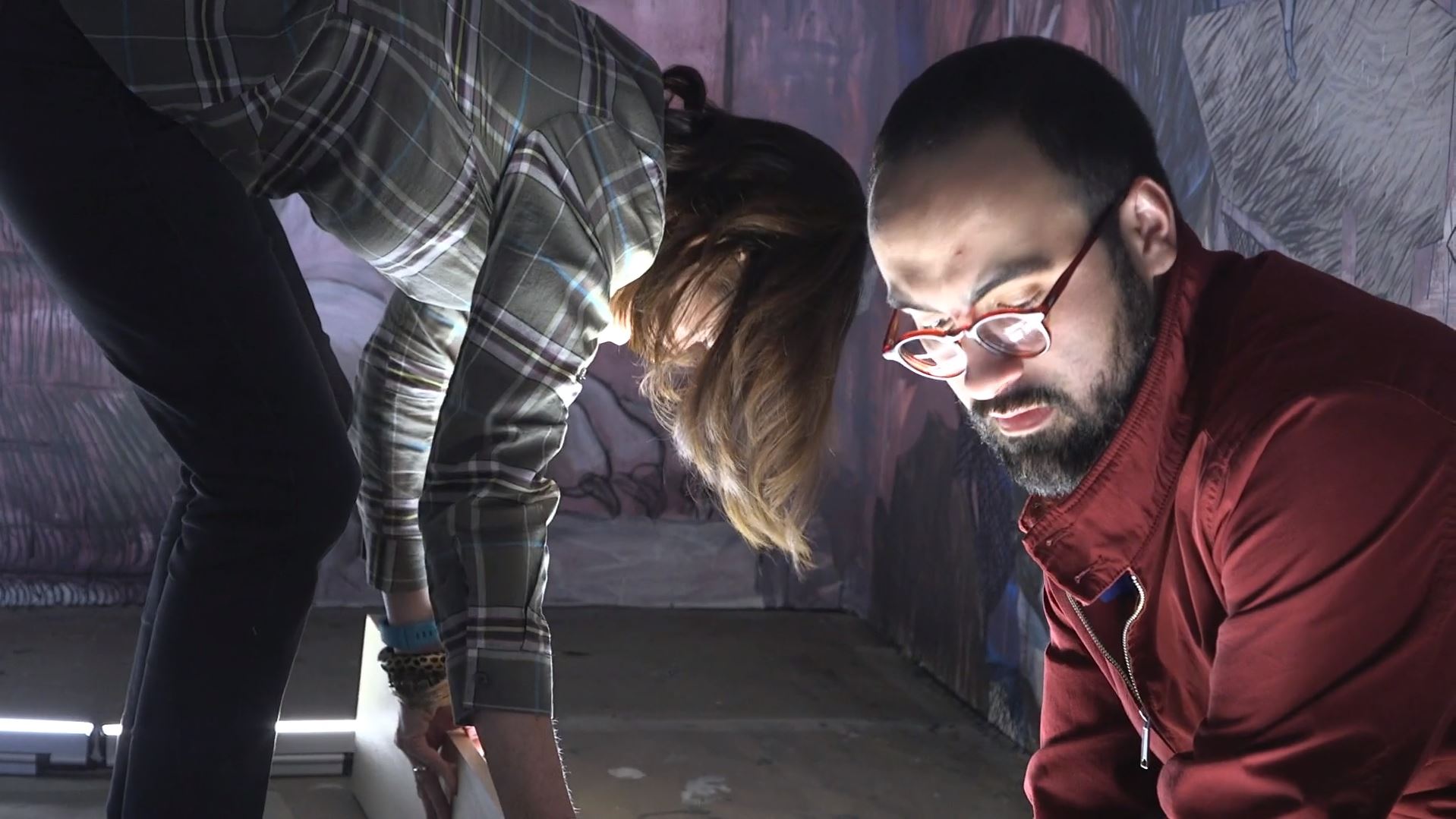 Jill Klores (ELDS Founder) and Francisco Moreno (Artist) mockup the linear lighting option with valence
Hiding the lights behind a simple wood stud valence created a runway of sorts and provided that "don't touch" buffer without being too obvious. Exact positioning and height of the barrier was designed so that a 6' tall observer would not see the light fixtures when casually entering and walking around the space.
With thanks to the manufacturer for the loan of 36 one-foot samples (on top of 6 the lighting designer and rep scrounged up), the exhibition was a success and may even get this artist in the permanent collection of a renowned local museum.