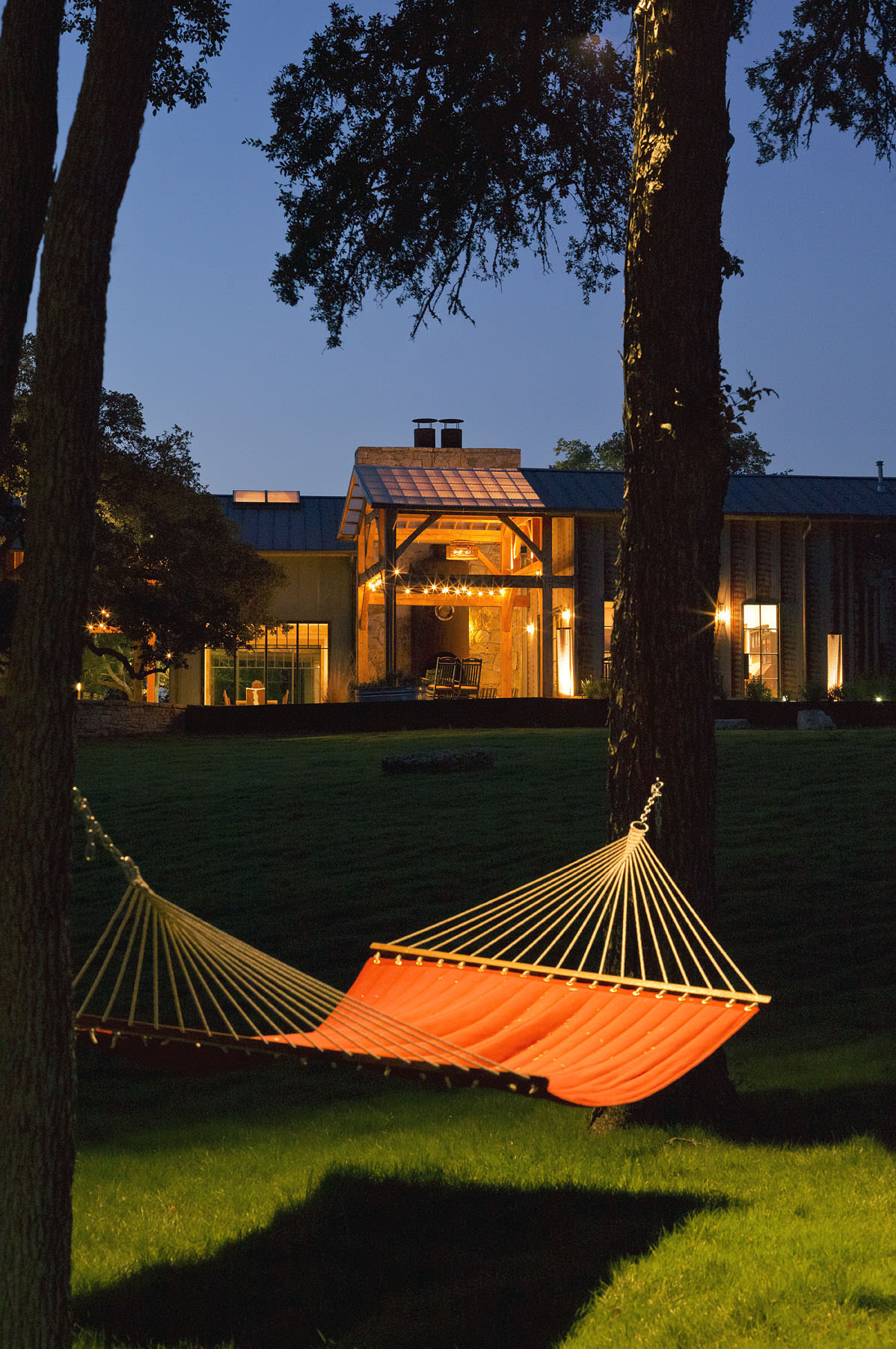 Location: Dripping Springs, TX
Completion: 2015
Scope: Party Barn and Grounds
Design Team: Darwin Harrison Design
Awards: IES 2015 Illumination Award of Merit
Publications: Featured in LD+A Magazine March 2016 Edition PDF P.68
A retreat space catering to varied functions – weddings, business retreats, R&R, and family gatherings for the owners – this Texas Hill Country hosts a grand barn, sleep cabins, an activity lawn, swimming pools, an elaborate set of tree platforms, hammocks and a feature bridge, all designed to be inviting and relaxing. Interior lighting is kept small and is discretely placed to highlight the architecture, and rustic materials, making spaces feel grand yet comfortable.
View Slideshow >
The activity lawn called for gentle, even lighting of the round field without any obstructions for games of night football or other evening gather events or games. The reuse of antique peanut shakers lit from below with LED floods, and topped with similar diameter warm, soft glow lanterns placed the lighting high enough to provide a wash across the playfield, while both grounding the lanterns and creating a bold statement very much in keeping with the barn-style aesthetic.