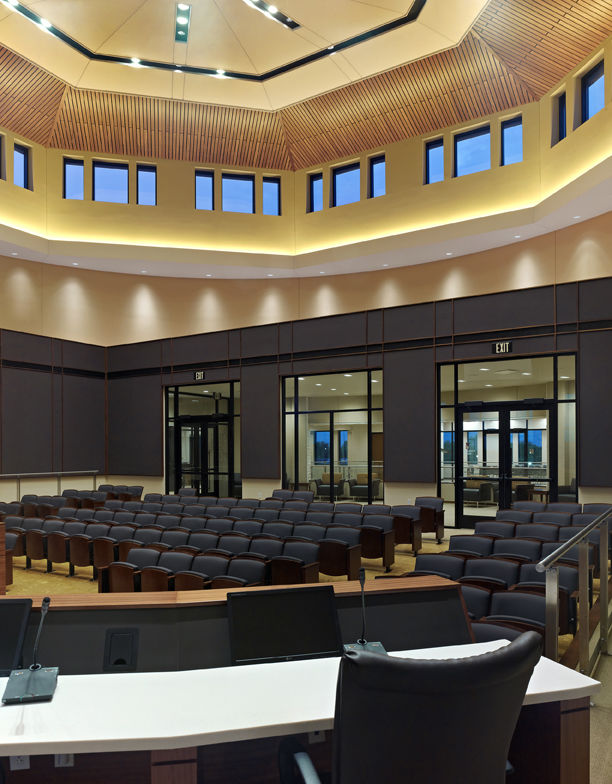 Location: Melissa, Texas
Completion: 2010
Scope: City Hall, Police Station, Council Chambers, Public Space, Façade and grounds to playing fields
Design Team: The Beck Group (Architects and Construction)
Photography: DVDesign
Housing Council Chambers, City Hall Offices and the local Police Station, Melissa City Hall is at the heart of the civic district of Melissa, TX. Traditional notes on the exterior façade are highlighted, particularly the entry arch, while a clean design on the interior, is coolly lit to subtly reveal the white-on-white materials. The council chamber is the welcoming hearth of the complex, with copious daylight by day, the evening hours reveal the horizon line below the clerestory windows that also acts to uplight the wood and acoustical ceiling design above. Below this brow, a gentle scalloping of the walls, including the wood front behind the council members serves to envelop the council and the citizens together.
View Slideshow >