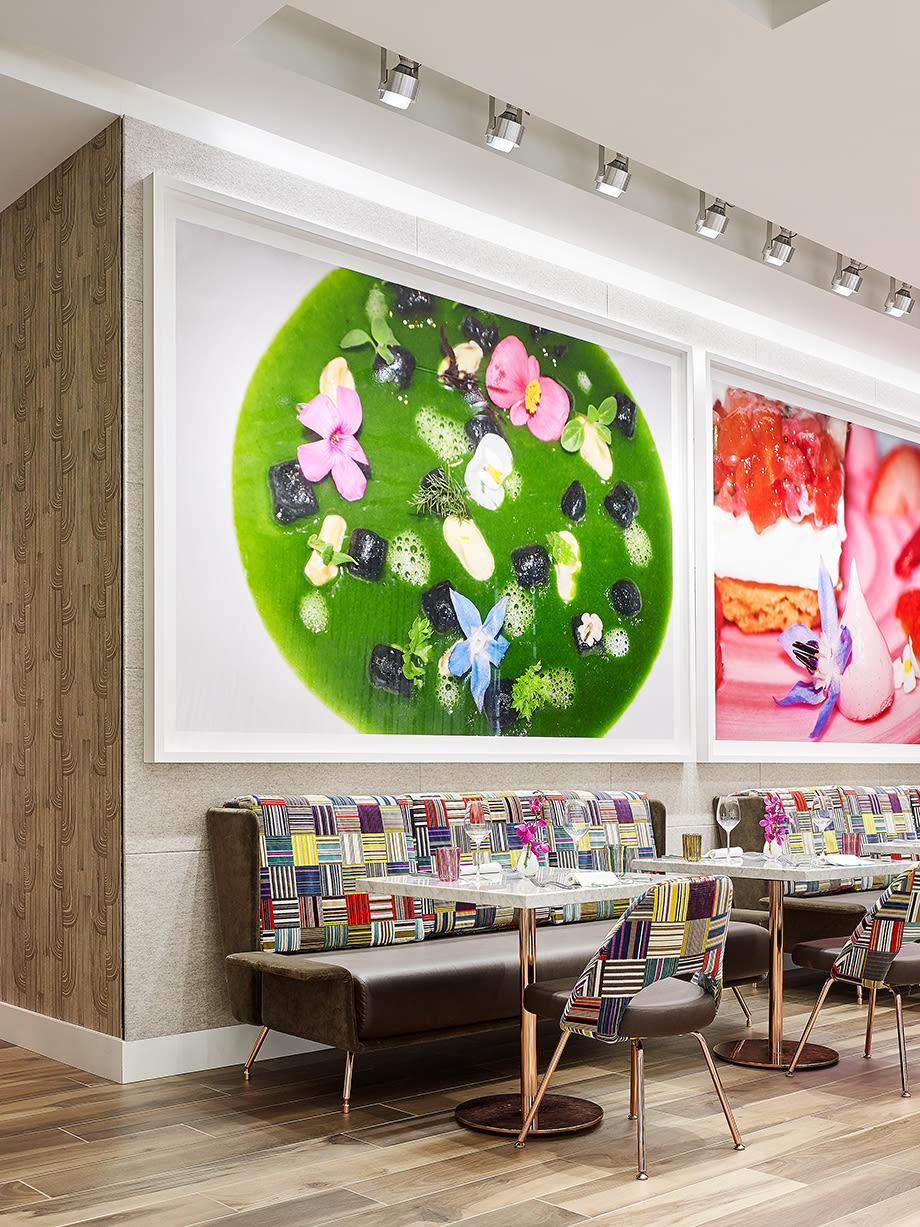 Location: Dallas, Texas
Completion: 2016
Scope: Interior and Exterior Terrace Lighting Design
Design Team: Droese Raney Architecture
Photography: Stephen Karlisch
As the name implies, Mirador is about the extensive and expansive views, both outwards and inwards. Sitting atop the Forty-Five Ten structure on Main Street, views extend outward the downtown area and directly downward to the Tasset Eye park below. Floor to ceiling windows also provide a view inwards from the surrounding buildings and street below.
Slideshow >
From the street vantage point the draw is the ceiling – designed with interlocking recesses, simple trackheads in a brushed aluminum finish are fitted with wirelessly-controlled RGBW lamps so that the mood of the space is easily adjusted. Large scale, very colorful art on the back wall can be super-saturated with similarly colored-light to heighten the experience, or with white or any other color to play up a mood or an artistic statement. The balcony is fitted with very small aperture downlights to softly illuminate the seating areas without obstructing the view to the interior, or from the interior to the surrounding cityscape.