Location: Plano, Texas
Completion: 2013
Scope: All Interior and Exterior Site Lighting, Including All Front and Back of House Spaces
Team: GFF Architects
Awards: IES 2014 Award of Merit for Interior Lighting Design, LEED Certified
Photography: Wade Griffith
This dealership was to be one of the largest in the country for Lexus. The owner and the brand decided to make a bold statement. The design includes a grand and sweeping entrance to welcome, envelop, and gently capture the driver. A curving blade wall rises to 60' on the north and slopes back to 40' on the west as it sweeps seemingly through the building and suggests the dissection of the showroom from the functions beyond.
The interior designer wanted to express the length of the dealership without making it feel like a tunnel, nor an impossibly long distance to traverse from the customer lounge to the new car delivery area. We worked closely with her on material selection. It was important to include both light value floor tile and translucent panels to reduce the potential heaviness. Additional lighting emanating from the wheel wall display creates distraction and interest. And a more subtle version emanates from the beverage lounge farther down.
The weight of the large showroom is lightened with glowing coves in which sweeping lined panels are suspended. Cars are illuminated with punchy light sources organized into recessed architectural slots, yet still allow aiming without scalloping the slots. It was emphasized by the client that the cars should be the stars of the space, not the lighting.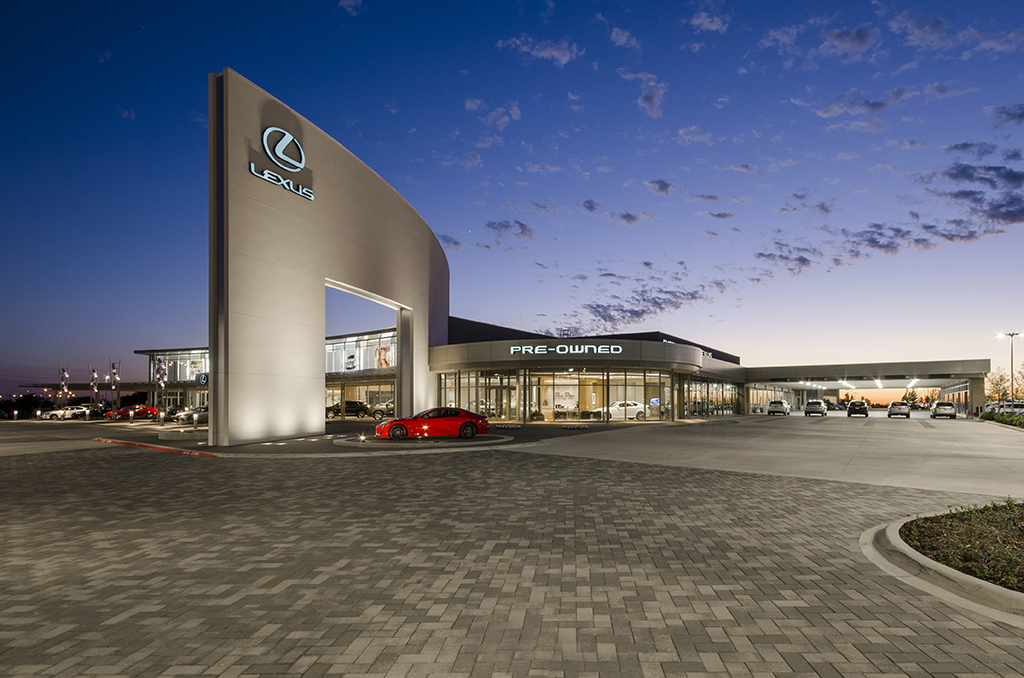 View Slideshow >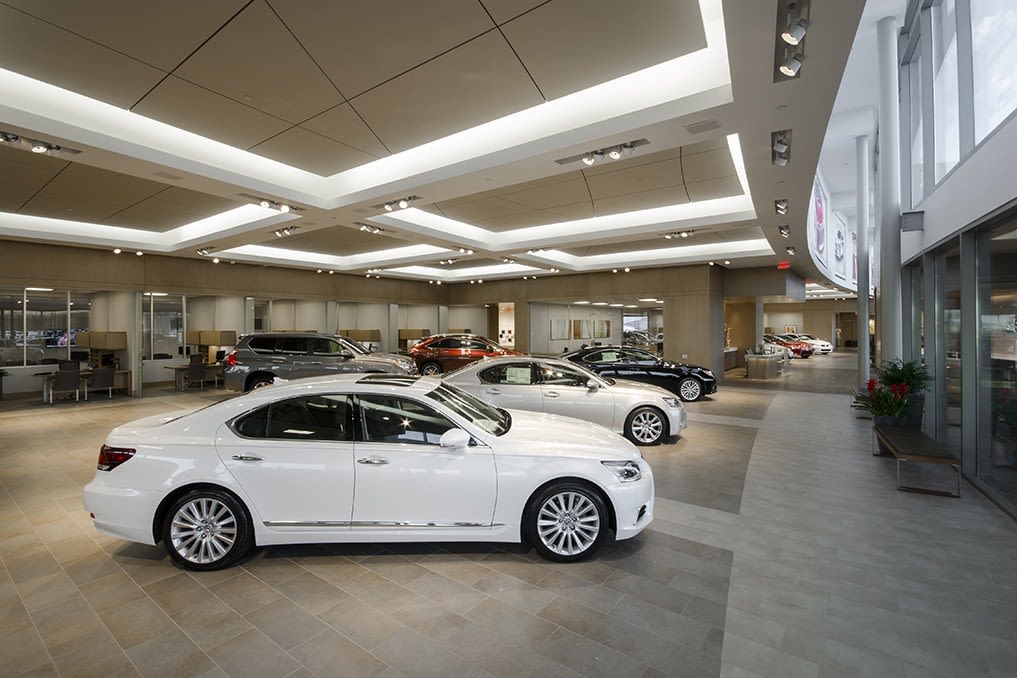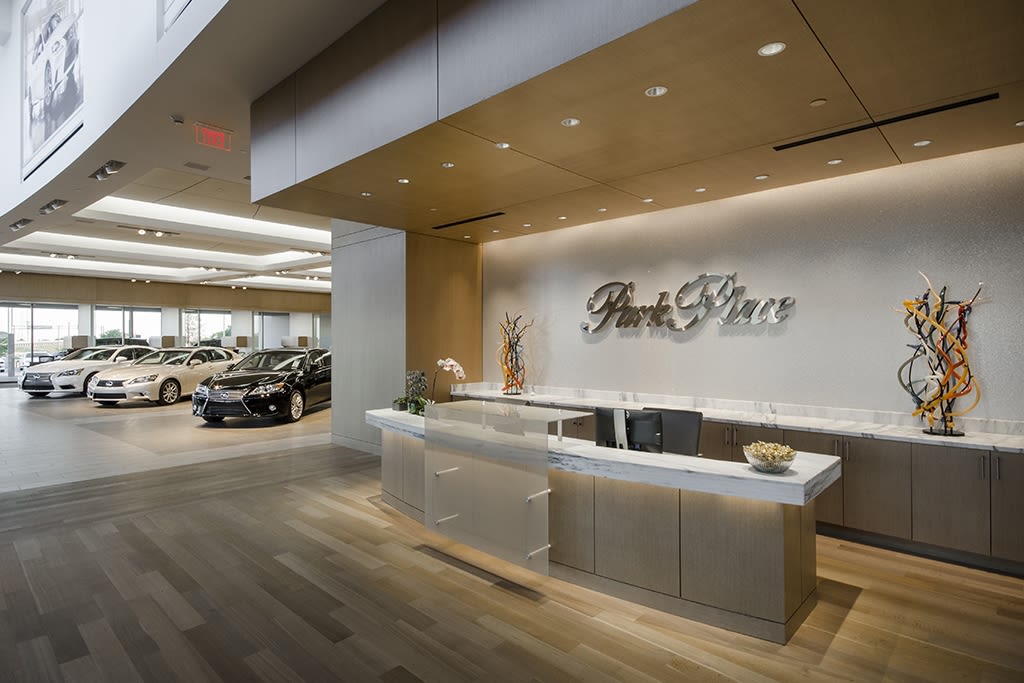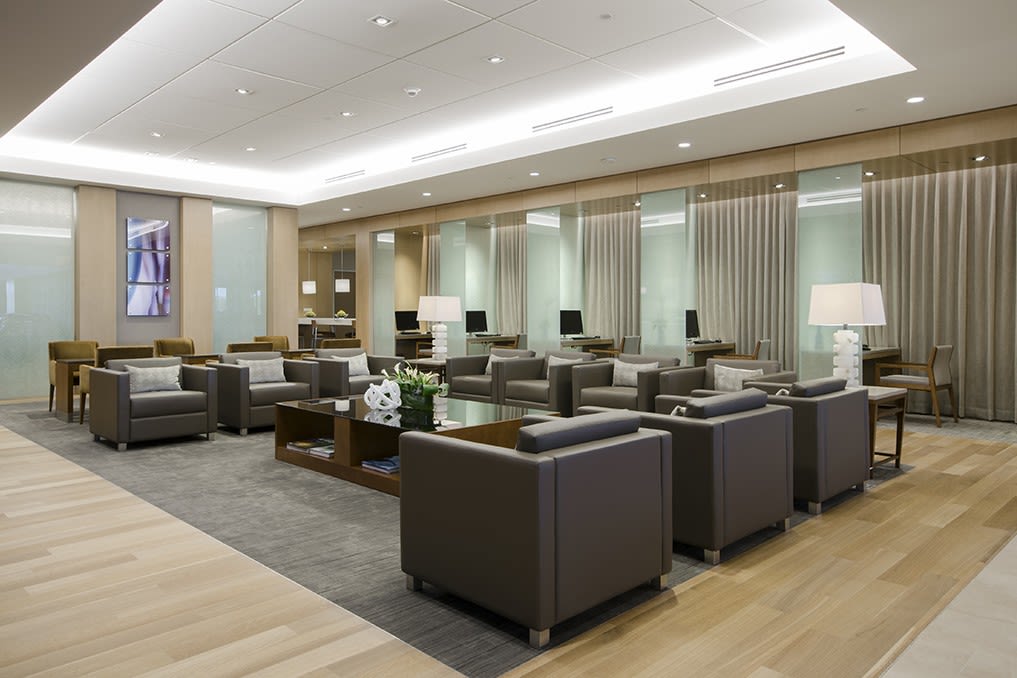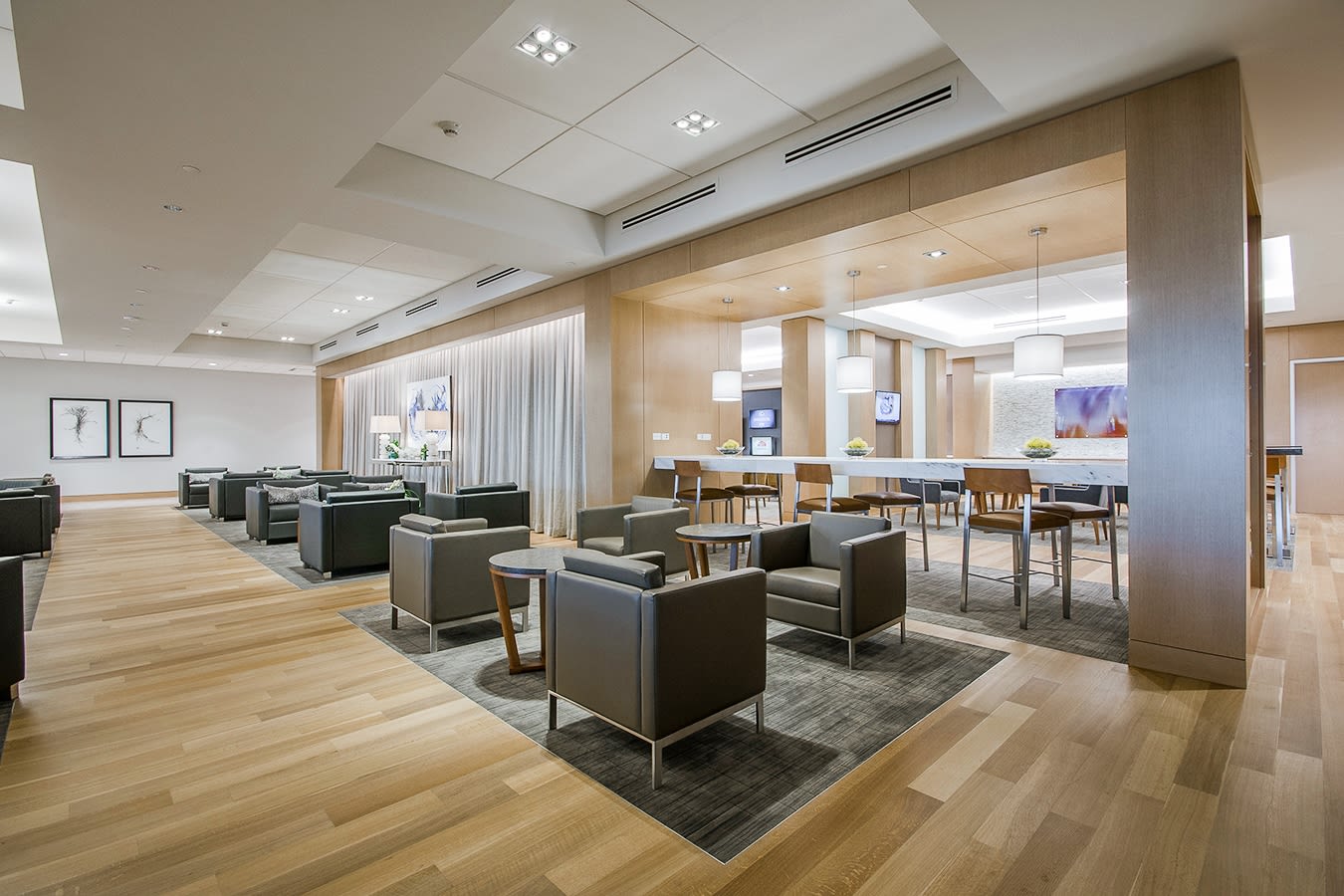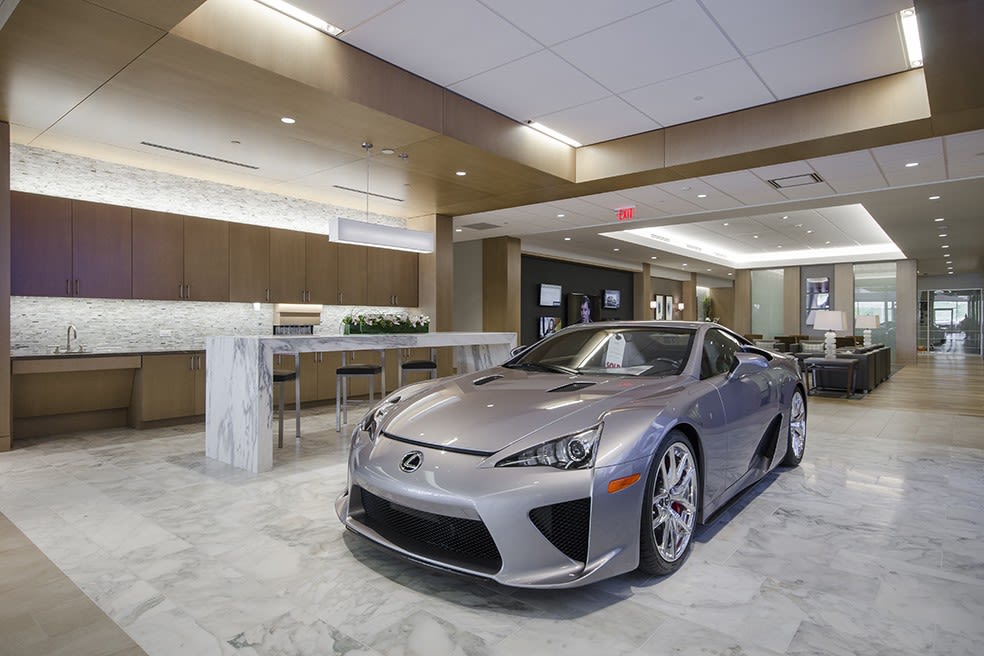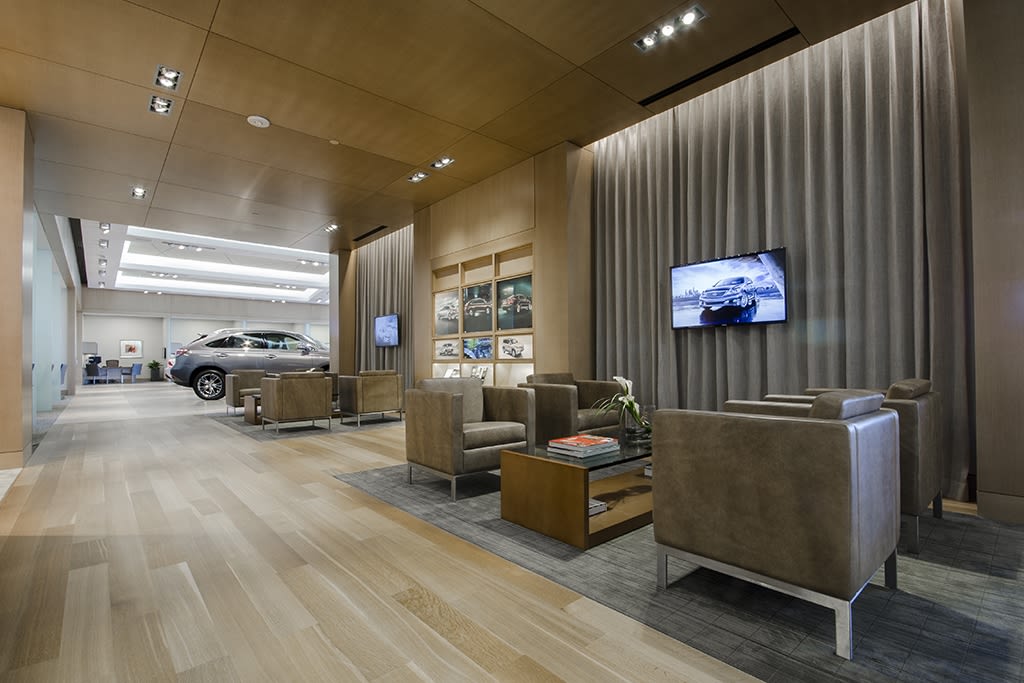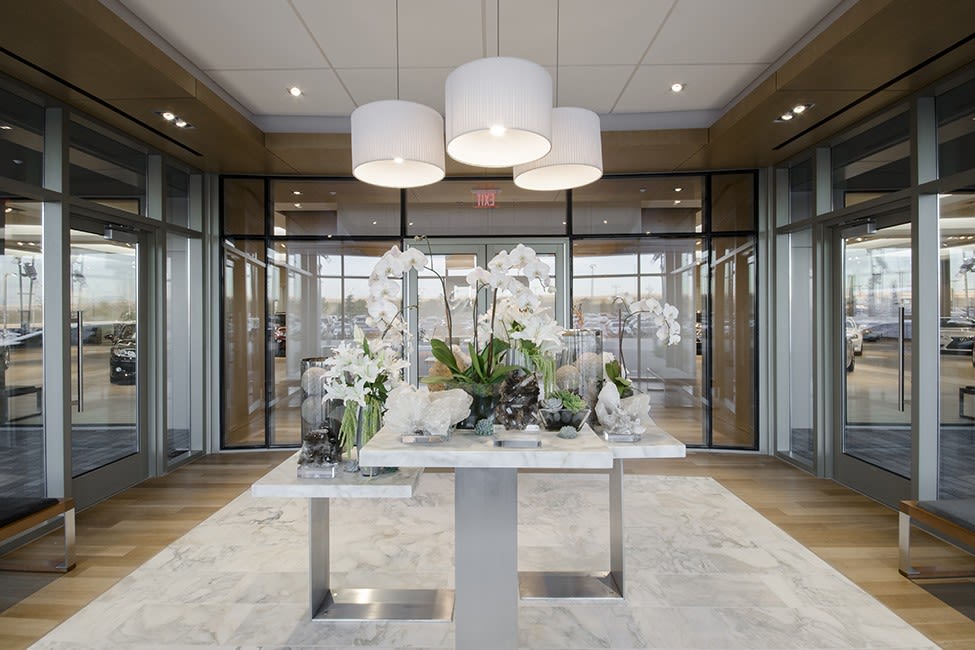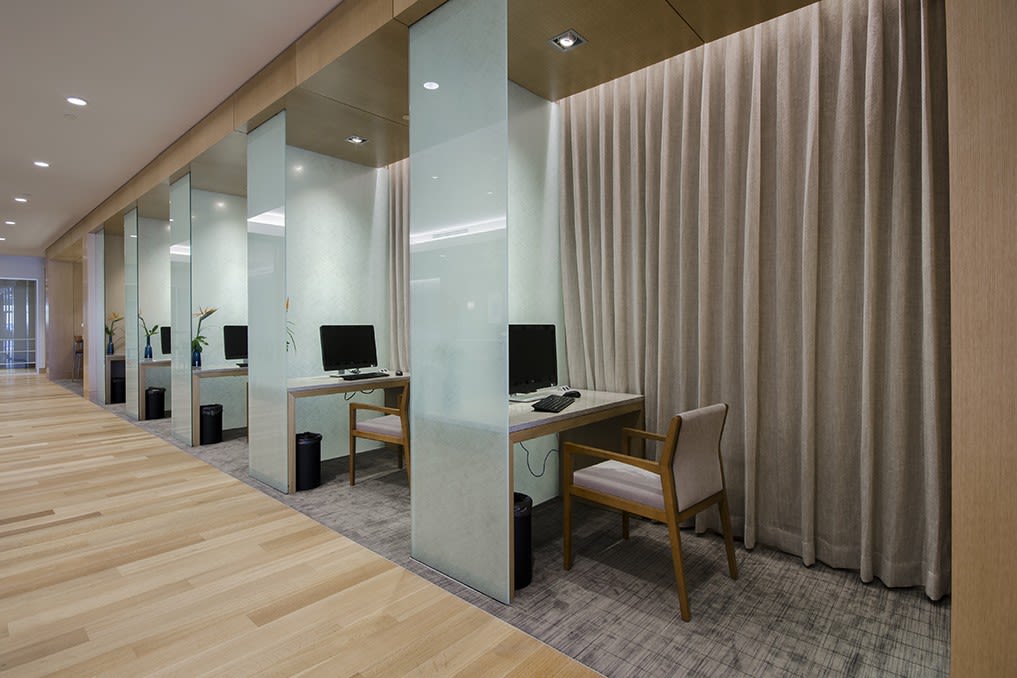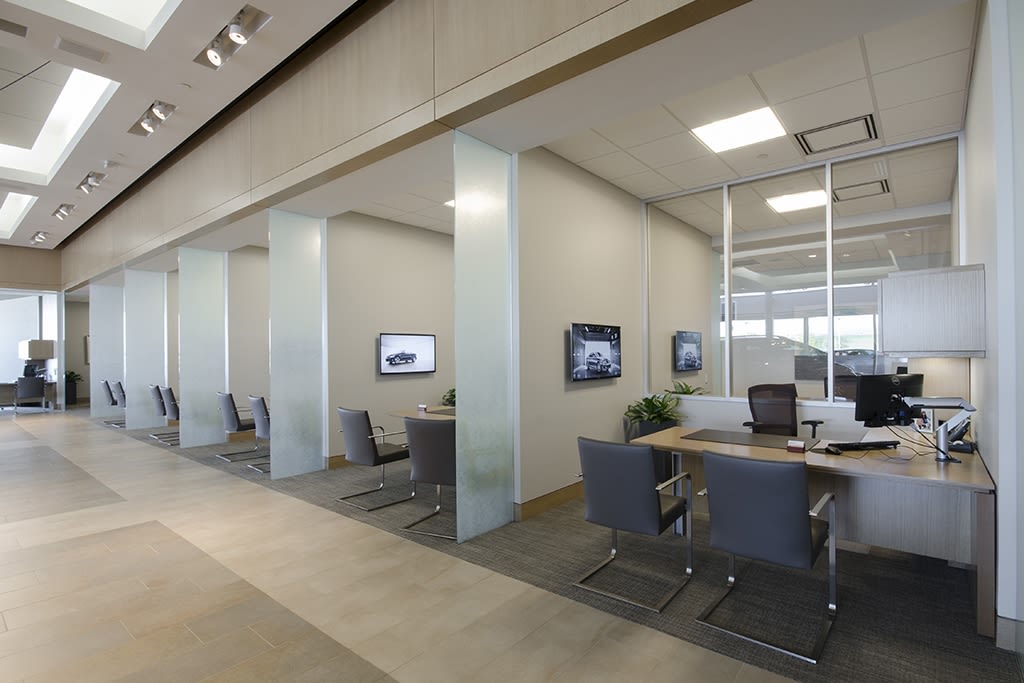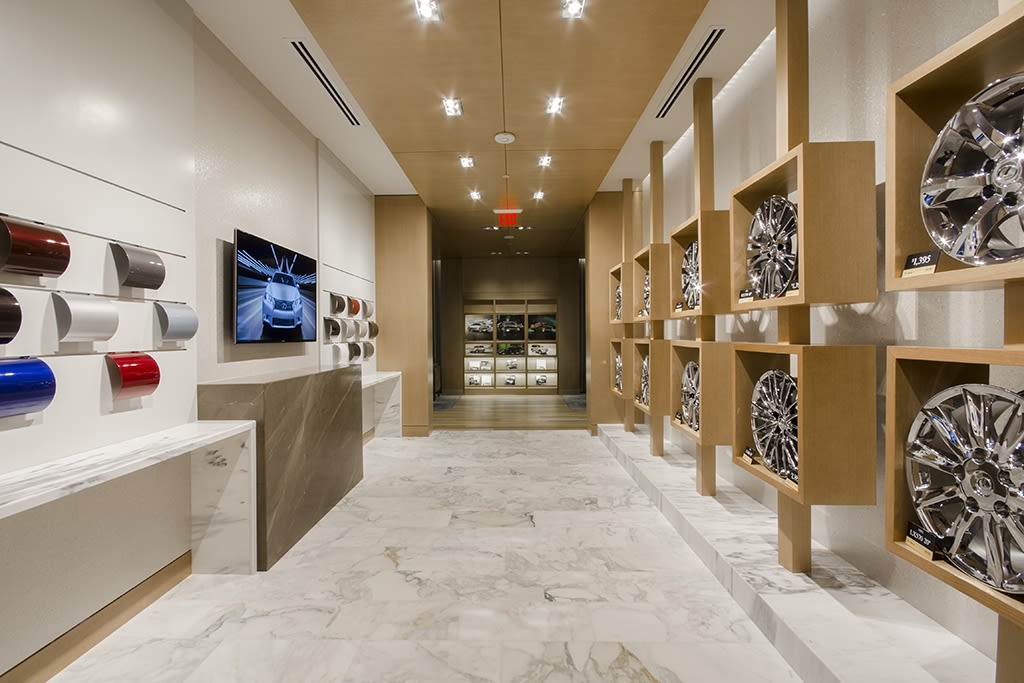 The customer seating areas are lit entirely with LED sources. Multi-headed gimble fixtures with various optics are used to create general and accent lighting over the seating arrangements. The interior designer used full height curtains are used for sound absorption and to create a soft hospitality feel in the lounge spaces. A Kelvin-changing linear grazer is hidden up in the curtain pockets to subtly change the mood throughout the day and the season. The stone walls around millwork are also grazed with a linear LED to continue the vertical illumination.
At the entry plaza customized light columns were used as bollards. The light columns were truncated to include only the top 4 feet of a typically 12 foot tall luminary. This created "mongo bollards" appropriate for the scale of the very large auto plaza. Feature car accent poles make another bold statement for this bold yet elegant new car dealership.